Cherry Laine
Disco Queen
A Legend
Cherry Laine
The disco queen, who helped launch the disco sound with her debut, was already singing at the age of 6 on her birth island of Jamaica in the church of her father, who was a priest, accompanied by her mother on the organ.
After emigrating to England with her parents, she received her schooling there and, at her mother's insistence, professional training as a nurse.
She is also a little proud of having been awarded "Miss Carribean" in a beauty contest in London.
However, it was the music that spoke from her heart and fascinated her. So the already practising nurse sought out the proximity of London's stages and studios.
This was to be her vocation.
Eine Tournee führte sie nach Deutschland, wo sie ihre neue Heimat fand.
Their first international success came with "Night in Chicago", followed by the multi-gold-plated single "Catch the Cat", which became a long-running hit.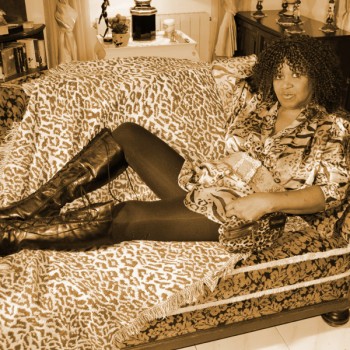 Cherry Laine
In 1981 Cherry surprised with the title "Waiting" at the international "Viña del Mar Song Festival" (Chile) for Germany with the first prize.
Die Kreativität kennt kein Alter und ist Jungbrunnen für jedermann

Cherry
Latest song: "One a wish, two a kiss, three in heaven"